We present you some travel quotes for some inspiration in life for making a plan to travel.
Traveling has been my one true passion in life. It keeps you on your toes, forces you to open your eyes and see the world from a different perspective and accept things as they come. Travelling also reminds you about what truly matters in life – the people you surround yourself with and the joy that comes from living in the moment.
Travelling is so easy to get swept away in the routine of things and, before you know it, weeks, months or even years have passed by, and you have nothing to show for it.
But if you keep putting it off, one day you'll wake up realizing that you missed your opportunity. Sure, perhaps you can go traveling once you've saved up a lot of money or are retired, but will those experiences be the same as if you had gone while you were still young and able-bodied? Traveling takes courage, especially if you want to do it long-term.
You become more social, better at conversations, more confident and let's say the truth- more awesome! We have long bucket-lists but no time, effort and motivation to achieve it but even you know how adventurous it all is.
Are you convinced to go plan your next trip or do we need to give you some more motivation? Here are some of the best travel quotes that will make you take a leave and go travel right now!
Travel Quotes For Some Inspiration To Travel
"Travel makes one modest. You see what a tiny place you occupy in the world." – Gustave Flaubert
"Like all great travellers, I have seen more than I remember, and remember more than I have seen." – Benjamin Disraeli
"Every day is a journey, and the journey itself is home." – Matsuo Basho
"Don't tell me how educated you are. Tell me how much you've travelled." – Mohamed
"There are no foreign lands. It is the traveller only who is foreign." – Robert Louis Stevenson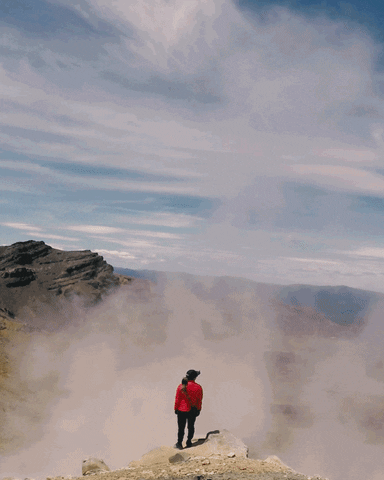 "For once you have tasted flight you will walk the earth with your eyes turned skywards, for there you have been and there you will long to return." – Leonardo da Vinci
"I would rather own little and see the world than own the world and see little of it." – Alexander Settler
"Tourists don't know where they have been, travellers don't know where they are going." – Paul Theroux
"A journey is a person in itself; no two are alike. And all plans, safeguards, policing, and coercion are fruitless. We find that after years of struggle that we do not take a trip; a trip takes us." – John Steinbeck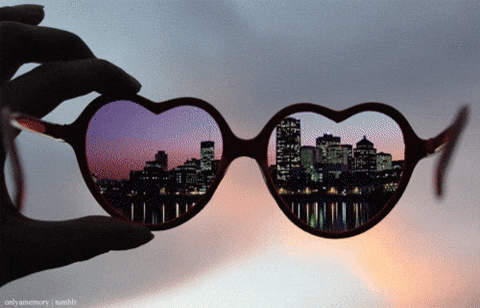 "We live in a wonderful world that is full of beauty, charm, and adventure. There is no end to the adventures we can have if only we seek them with our eyes open." – Jawaharlal Nehru
"Our happiest moments as tourists always seem to come when we stumble upon one thing while in pursuit of something else." – Lawrence Block
"Life begins at the end of your comfort zone." – Neale Donald Walsch
"A ship in harbor is safe, but that's not what ships are for." – William Shedd
"No one realizes how beautiful it is to travel until he comes home and rests his head on his old, familiar pillow." – Lin Yutang
"Twenty years from now you will be more disappointed by the things you didn't do than by the ones you did do. So throw off the bowlines, sail away from the safe harbor. Catch the trade winds in your sails. Explore. Dream. Discover." – Mark Twain
"Travel is fatal to prejudice, bigotry, and narrow mindedness., and many of our people need it sorely on these accounts." ~ Mark Twain
"Travel isn't always pretty. It isn't always comfortable. Sometimes it hurts, it even breaks your heart. But that's okay. The journey changes you; it should change you. It leaves marks on your memory, on your consciousness, on your heart, and on your body. You take something with you. Hopefully, you leave something good behind." – Anthony Bourdain
"Life is either a daring adventure or nothing at all." – Helen Keller
"Because in the end, you won't remember the time you spent working in the office or mowing your lawn. Climb that goddamn mountain." – Jack Kerouac
"The life you have led doesn't need to be the only life you have." – Anna Quindlen
"If you're twenty-two, physically fit, hungry to learn and be better, I urge you to travel – as far and as widely as possible. Sleep on floors if you have to. Find out how other people live and eat and cook. Learn from them – wherever you go." – Anthony Bourdain
"Travel makes one modest. You see what a tiny place you occupy in the world." -Gustav Flaubert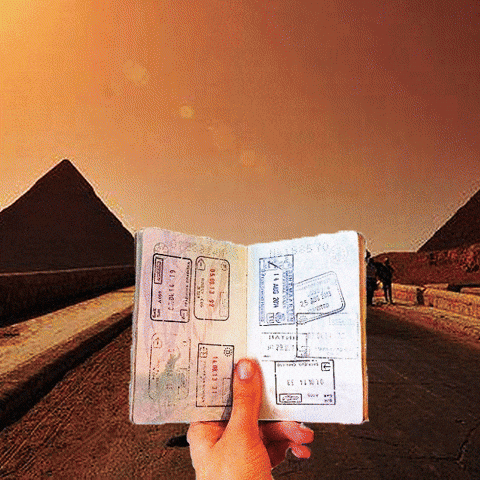 "Traveling – it leaves you speechless, then turns you into a storyteller." – Ibn Battuta
"Go, fly, roam, travel, voyage, explore, journey, discover, adventure." – Anonymous
"We travel not to escape life, but for life not to escape us." – Anonymous
"If you reject the food, ignore the customs, fear the religion and avoid the people, you might better stay at home." – James Michener
"Adventure is a path. Real adventure, self-determined, self-motivated, often risky, forces you to have first hand encounters with the world" – Mark Jenkins
"The pleasure we derive from journeys is perhaps dependent more on the mindset with which we travel than on the destination we travel to" – Alain de Botton
"A person susceptible to "wanderlust" is not so much addicted to movement as committed to transformation." – Pico Iyer –
"Travel doesn't become adventure until you leave yourself behind" – Marty Rubin
Happy travels! I hope this inspired you to work towards the things that truly matter in life. Your happiness is the most important thing in this world – go find it.