Long flights: Do you love them or hate them? They're a necessity to get to the most far-flung destinations on the planet and some people love them, while others loathe them. But long flights don't have to be something to be dreaded – they can actually be enjoyed if you plan ahead. in case you're wondering, is not to book a journey with three connecting flights in China.
That's a recipe for disaster. There are, however, other equally important and sometimes less obvious steps you can take to ensure the least torture possible on a long trip. Check in this blog some of the travel tips for surviving the long flights.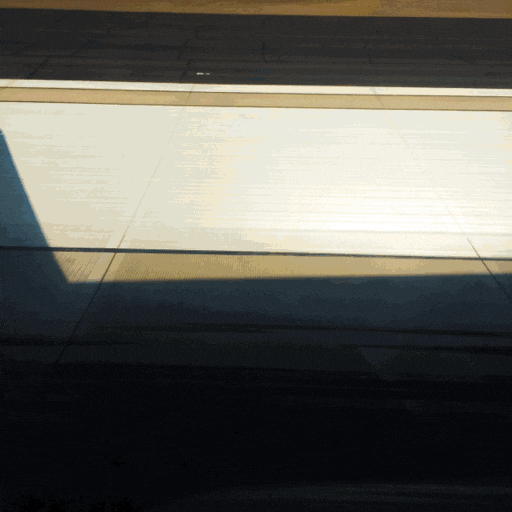 Travel Tips For Surviving The Long Flights
Escape
You will want to have a rock-solid plan for frittering away several hours of your flight, and I don't mean working; staring at spreadsheets and writing proposals may burn up hours, but it does not make them vanish.
You want these hours to disappear almost without a trace. Think headphones and Hollywood blockbusters.
Getting a lot of work done is fine—rarely do you have 15 consecutive hours without a phone or email, so I encourage bringing some work—but work will fail you when you get to the brutal middle hours of this ordeal. Headphones and Hollywood; don't stray from this.
Don't Carry on Too Much Stuff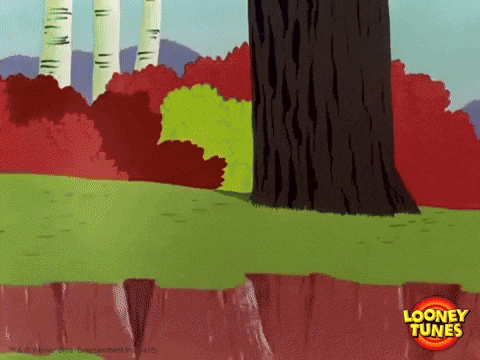 While checked baggage fees are inspiring travelers to carry on more and more stuff, on a long-haul flight this could burn you; anything that is under the seat in front of you just means less legroom and more cramped living space for 15 or 16 hours. Don't bring so much on that you compete for your own sleeping space.
Board Relatively Rested
Don't count on a long-haul flight as a good place to catch up on sleep—it's not. As attractive and intuitive as it seems to get on a long-haul flight extremely tired, hoping to sleep the whole way, you are in for a world of hurt if you can't sleep for any reason.
You will be on the plane long enough to catch a few winks even if you are somewhat rested, and my advice is to take it when it comes; if your eyes start to droop, get out the eye covers and earplugs, and go with it.
Power Up
Make sure you have all your chargers with you so that you can keep all your gadgets powered up throughout your flight. Alternatively, bring extra batteries or an external charging device in case your plane doesn't have electrical outlets.
Wear Comfortable Clothes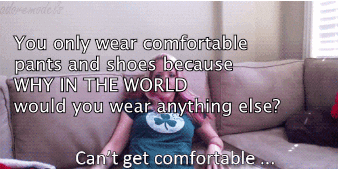 The temperature on a plane is rarely comfortable for everyone. You might be freezing, while the person a few rows away find it too warm. You just never know so it's best to be prepared.
Wear comfortable clothes on a long flight and pack some layers so that you can adjust as the temperature changes on the plane. Pack some cozy socks, too, but don't go into the bathroom in just your sock feet – put your shoes on!
Pack Anti-Bacterial Wipes
We all know that planes are dirty and germy so minimize your risk of picking up and spreading germs by using anti-bacterial wipes to wipe down your armrests, seat belt, seat back tray, etc. A somewhat sanitized area should help you relax and rest a little bit easier, especially on a long flight.
Carry Snacks/Water
On a long flight, you want to be able to eat and drink according to your own schedule, not the flight crew so packs some snacks and bring water (purchased or filled-up in the terminal after you've gone through security.) At some major U.S. airports (ahem, JFK) taxi time can be up to an hour and once you are in the air, it's usually 40 minutes before the crew brings out the food and drinks.
Pay For Lounge Access
This is another hack for making economy-class travel feel like "business" as possible. If you have a long layover somewhere – say, for four hours or more – it could be worth paying for lounge access. The website loungebuddy.com.au will help arrange entry (for a price) into lounges in airports around the world. Grab a couch, grab a glass of champagne, log on to the free Wi-Fi, and relax.
Know That Cheaper Isn't Always Better
I always fall into this trap. I see cheap flights on budget carriers to somewhere interesting and I get excited, and I just book it. Bam, I'm going to Japan for $400 return. However, sometimes you have to think about what that flight is actually going to be like. You have to look at the long stopovers in bad airports.
Carry Earplugs
Carrying earplugs is self-explanatory and is essential for a good night's sleep. If you forget them chances are the flight attendant will have an extra pair.
Sleeping Pills
The key to surviving a long flight is being able to get some shut-eye. I personally don't take any kind of pills (including melatonin) since I want to be fully aware in case of an emergency. But I know many people who swear by them. Usually, the drug of choice is Ambien but consult your doctor first before taking anything.
Plan Your Stopover
If you decide not to shell out for lounge access, there are still options in certain airports to keep you entertained. The Asian hubs are the best: if you're flying through Singapore, or Hong Kong, or Seoul, you'll find everything from brief city tours to golf driving ranges on offer.
Long-haul flights are hard on the body or mind. Nevertheless, this should not discourage you from going to a remote destination! Hopefully, these tips will help you to get through this ordeal. Good luck on your next long flight!
Also Read,
Travel The World And Get Paid – 8 Ways To Earn While You Travel
11 Best Travel Tips That Everyone Should Know
Frequently Asked Question
How can I entertain myself on a long flight?
You can do several things to entertain yourself. like write a journal, listen to some music, play some games, read some good books. etc.
How do you sleep comfortably on a plane?
Do the following things to sleep comfortably on a plane.
Choose an Evening Flight , Pick Your Seat Carefully ,Jet in Sweats.,Buckle Up ,Sip on Water ,Skip the Alcohol, Eat a Healthy Meal.
How do people with anxiety survive a long flight?
People with anxiety can survive a long flight by reading books, by distracting themselves, keep informed the crew members, tell the fellow passengers.
Should you wear makeup on overnight flight?
It is not necessary to wear makeup on overnight flight.