Are you looking for some amazing tips to find the perfect hotel room for making your next vacation a great one, then this article is going to help you a lot?
Anyone can book a hotel room — but not everyone can save big while doing it. Travel like a genius with these 12 hotel hacks that will help you save money on your next stay, from lowering the nightly rate to avoiding surcharges for Wi-Fi. Staying at a good hotel when you travel really can make a big difference to your travel experience.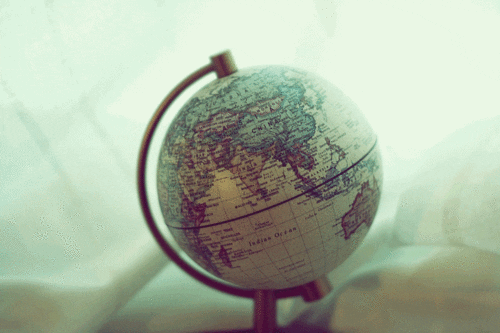 So, before you book your next trip, check out these things travelers say make for a perfect hotel stay and a perfect hotel room.
Tips To Find The Perfect Hotel
Cleanliness
Travelers find a clean hotel and a clean hotel room the most important thing by far. And could you disagree? Mold in the shower, urine stains on the toilet seat or a dead cockroach under the bed.
We have seen it all and it definitely ruined the stay at those hotels! Nothing feels better than coming home to a beautiful, comfortable hotel room after a day out exploring.
Be Kind And Clear
Once you've arrived, be kind to the front desk staff. But do let them know right away if something isn't right.
"You shouldn't just be satisfied; you should be happy," says Trang Phan, once the front office manager at the now-closed Affinia Dumont in New York. "And remember, a little friendliness goes a long way."
Ask Specific Questions
Your hotel investigation should include questions such as "Is the hotel renovated?" and "What events are happening during my stay?"
If your goal is peace and quiet, you probably don't want to stay on a floor that's filled with wedding guests. Even if you feel you made yourself clear when the room was booked, your quest for the perfect room enters the next phase during check-in.
If Your Destination Is A Very Big City
Here the major selection of Hotel which you will consider is Location or Proximity to City Center. Closest to City center then more you are enjoying the city life.
Though Location of all hotels plays an important role if you are traveling to big cities then it should be given PRIORITY.  You would save a lot of time in commuting if you living in the heart of the big city. 
Traveling from the heart of the city becomes very easy as you get public transport to all places nearby from walk away from your hotel. All big cities have very well arranged wide public transport network and therefore living nearby it is a wise choice.
Nature Destinations
If you have selected a place which is full of nature like blue seas, rugged landscapes, rolling hills, snowy mountains, then prefer a hotel/ Room with a view of nature.
So if you are going to beaches or hilly areas then selection of the hotel with a view is perfect for the successful trip. As you are selecting a destination because of its natural beauty then choosing a hotel with the same view is always good to enjoy nature at every moment.
Good Value For Money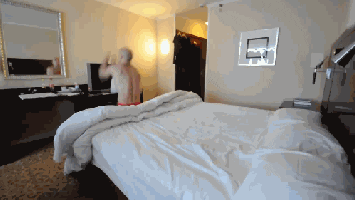 Of course, nobody likes to pay too much for their hotel room (or for anything really). So the fact that good value for money is an important factor when rating a hotel stay makes complete sense to me. We don't mind splurging on a hotel room but it better be a great experience then!
Expensive hotels aren't always better than budget hotels and a cheap hotel room isn't always a bad hotel room. So check what others have to say about the hotel room you are about to book. They will most likely mention if it was worth the money or not.
Also Read, 6 Reasons You Should Travel At Least Once a Year
Book Directly With The Hotel
To encourage direct bookings (and avoid paying commissions to sites like Expedia or Hotels.com), many hotels now guarantee that you'll find the lowest possible rate on their website.
If you see a lower price elsewhere, call the hotel and see if it will honor it. Many chains will not only match lower prices elsewhere on the web but also throw in extras such as a free night or a gift card toward future travel.
Booking Early? Take Advantage Of Falling Rates
If you've ever agonized over when to book your hotel "Will the rate go down if I wait a few more days?", there's an app for that. Book with Service, and you'll automatically get refunded any time the price drops between when you book and when you stay.
Know Your Days Of The Week
Downtown hotels that draw lots of business travelers may be more affordable on the weekends once the suits have cleared out. Meanwhile, cozy B&Bs that specializes in romantic weekend getaways typically offer lower rates during the week. Time your booking accordingly to save.
Be Proactive About Upgrading
Whether it is a butler service, stellar concierge team, or complimentary mini-bar items that can be pre-stocked, the hotels are offering all of these services to make your stay easier and more enjoyable.
So often travelers are afraid to utilize these services and they can really make all of the difference.
When You Find Hotel Paradise, Record It
If a room makes you very happy, the best way to ensure a repeat performance is to write down the room number.
Whip out your smartphone and take a photograph of the sign on the wall, or even the view from the window. That way you can provide your reservationist with that info the next time you call, whether it's a week or a year later.
We usually tend to spend a lot on traveling and accommodation. But if the accommodation doesn't actually make you feel satisfied and relaxed while you are on your travel, it is not worth it. Booking a perfect hotel is something that you should do. We hope these tips for booking the perfect hotel helped you.